Join Austin Oaks Church for a weekly conversation about the unique challenges that parents face in raising this next generation of believers. House on Fire: An Austin Oaks Church Parenting Podcast exists to encourage parents through shared wisdom, testimonies, and the power of God's word at every stage of raising children and teenagers.
Episodes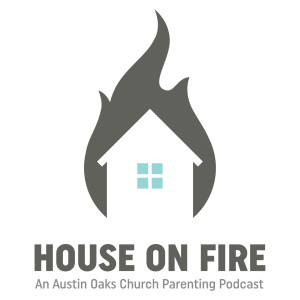 Tuesday Sep 28, 2021
Tuesday Sep 28, 2021
Austin and Rochelle Bush share their hearts with us about how family worship has been very important for them as a family. God wants parents to take charge, and to point their children and teenagers to Christ! We need to do all we can to help them LOVE God and LOVE others.