Join Austin Oaks Church for a weekly conversation about the unique challenges that parents face in raising this next generation of believers. House on Fire: An Austin Oaks Church Parenting Podcast exists to encourage parents through shared wisdom, testimonies, and the power of God's word at every stage of raising children and teenagers.
Episodes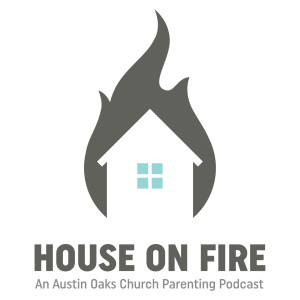 Tuesday Jan 11, 2022
Tuesday Jan 11, 2022
A question every parent will face. When your children or teenagers don't want to go to church with you, should you force them, or give them the responsibility to make their own decision? Rebecca Palmer & Monica Scantlen share why church is such a high value for them and their families.